Ms. Hudson took a break from filming her latest project,
Bride Wars
, to attend Stella McCartney's 2009 Cruise Collection which was held on the green fields of Jefferson Market Garden.Hudson was spotted leaving the presentation in a chic ensemble, donning a dusty pink silver lined blouse worn under a black blazer and white pants. The actress topped off her look with a pair of red heels. Hudson looks fabulous, almost as if she woke up and just chucked on her outfit! Sigh* If only it were that easy!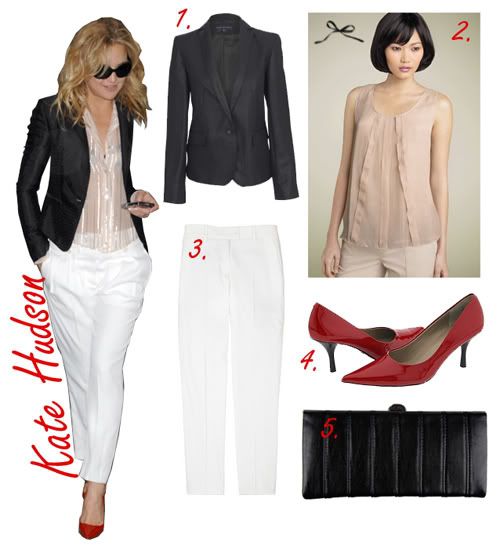 1. Waxy Jacket
$185.91
2. Valette 'Nairobi Mist' Top

$118
3.
Moschino Cheap & Chic cropped tailored pants
$266.56
4.
Fitzwell Lana pumps

$69
5.
Pleated Clutch

$15.80

Source: katehudson.org