Christian Dior supporters took their Sunday off to attend
the Dior Haute Couture Autumn/Winter 2008/2009 Collection which was held as part of Paris Haute Couture fashion week at the Rodin Museum in Paris, France, on Sunday.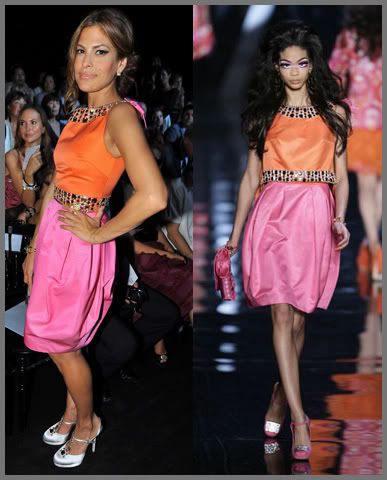 Wow. Eva Mendes looks stunning in this orange and pink Christian Dior dress from he Fall 2008 collection. The colors look amazing on her skin and the dress fits her so much better than it does on the runway model.

Liv Tyler kept in simple in a elegant black dress which is a modification from Dior's 2008 Pre-Fall Collection. Tyler she accessorised with a black clutch and Givenchy boots. It would have been more interesting if she added some color to her outfit through her clutch and shoes.