For this collection Max and Lubov Azria took on the challenge to take on another look to the ultimate Herve Leger bandage dress. They did successfully with a more modern take on the body hugging piece. Gradients and metallics walked down the runway in various colours and styles as well as a couple of structured airbrushed jackets. The collection ended with an array of body con swimsuits which would probably only look good on the likes of Elle Macpherson and Liz Hurley.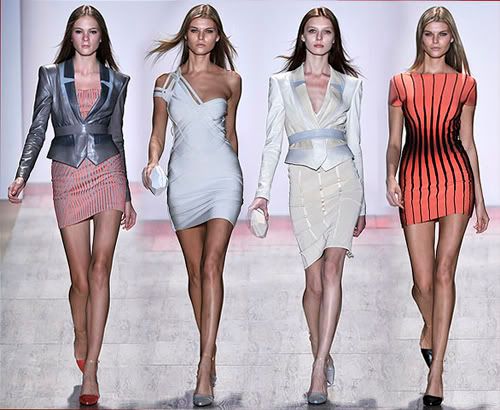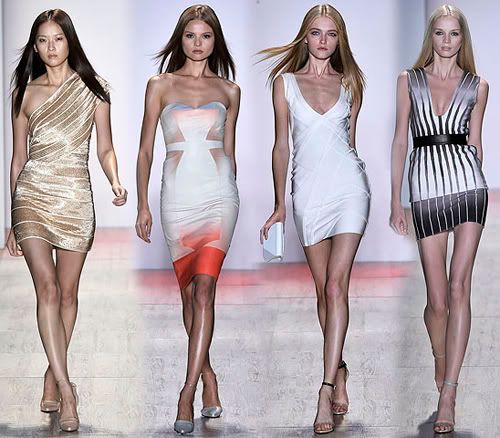 Front row sightings:
From left to right: Maria Sharapova, Michelle Trachtenberg and Zoe Saldana.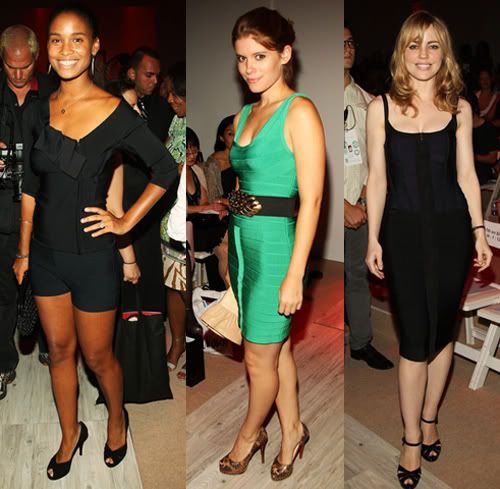 From left to right: Joy Bryant, Kate Mara and Melissa George.