Keira Knightley wowed me with her beautiful Chanel Haute Couture cocktail dress. She's been making some very good choices on the red carpet lately.
Coco Rocha rocked it out in a Chanel Pre-fall frock.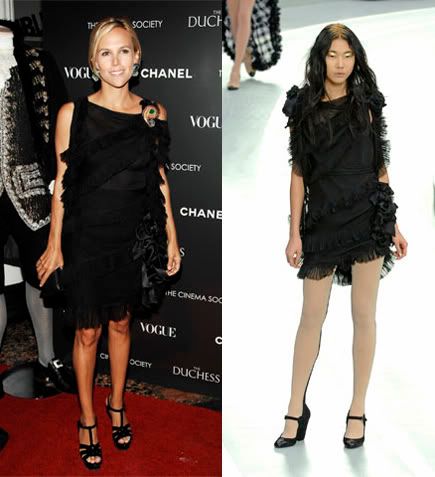 Designer Tory Burch nearly out dresses Keira in this beautiful black Chanel Fall 2008 dress with ruffled detail. She finished off her looks with a pair of YSL 'Tribute' sandals.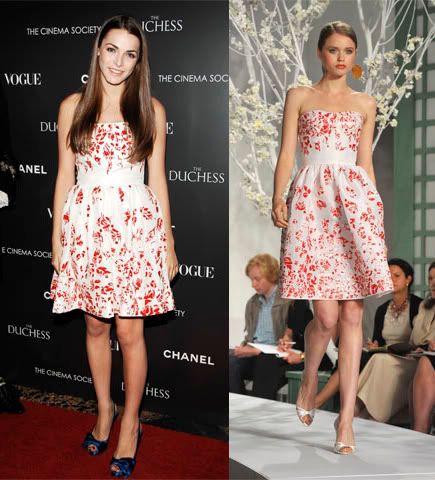 Bee Shaffer looked sweet and innocent in a strapless Oscar de la Renta frock. Her royal blue bow peep toes are lovely.